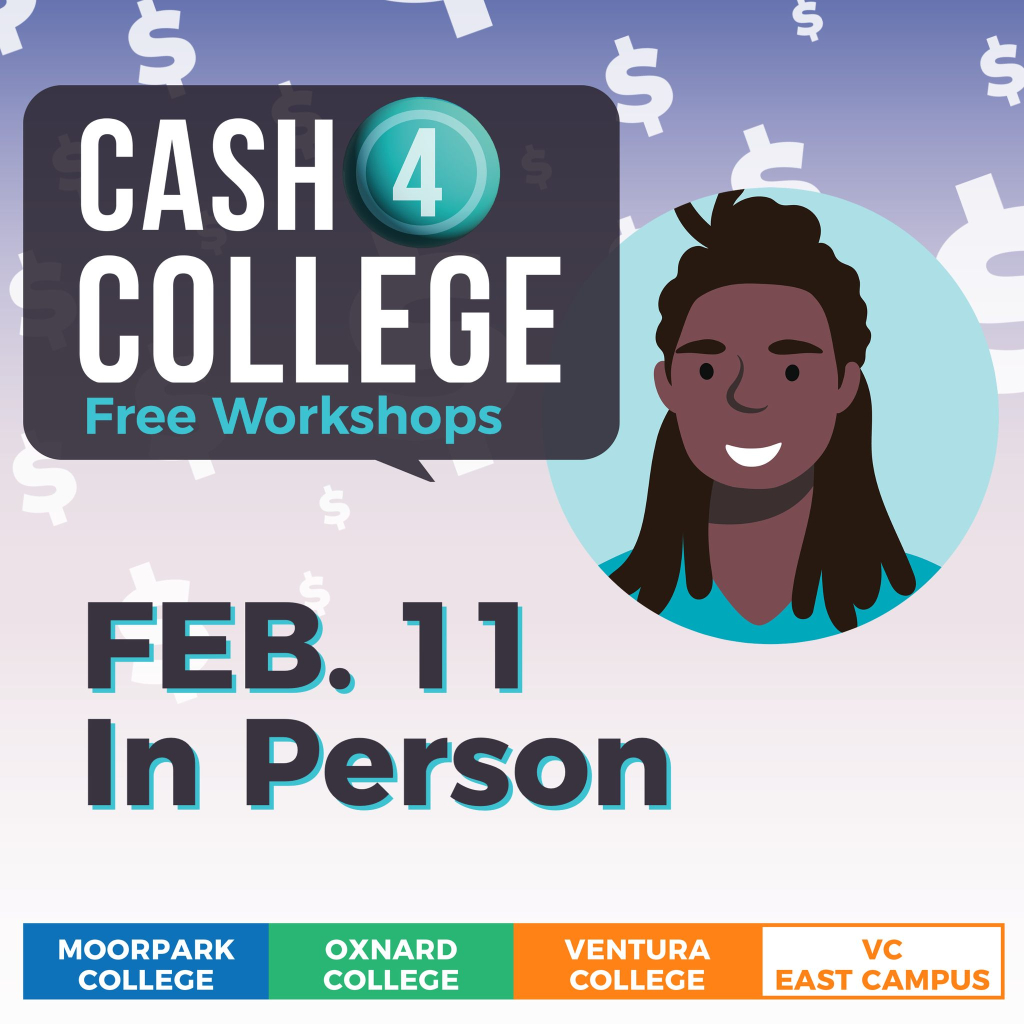 Join 106.3 The Vibe at Ventura College
THIS SATURDAY February 11th 9AM – 11AM for 'Cash 4 College'!
We will be playing music and giving away 106.3 The Vibe Merchandise!
Did you know that there is FREE MONEY to help you pay for college? At the Cash 4 College workshops at each of our colleges, you can get help filling out your FAFSA or California Dream Act application. Funds can be used for tuition, books, housing, transportation, childcare, computers, and more.
Workshops are Saturday mornings on 2/11 and 2/25—You choose which workshop date you want to attend and when.
For details on each campus's workshops and info on what to bring:
Event location, date & time:
Ventura College
Feb. 11 & Feb 25
8:30 a.m. – 12:30 p.m.
Ventura College Learning Resource Center
4667 Telegraph Road, Ventura