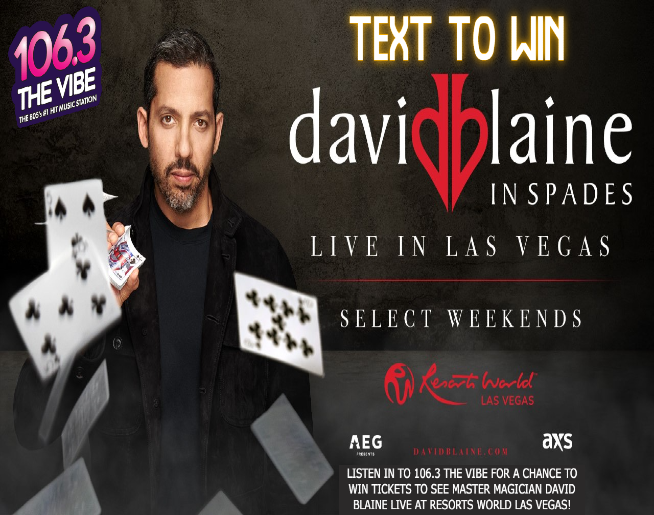 Listen in to 106.3 The Vibe all week for you chance to win a DAVID BLAINE LAS VEGAS GETAWAY! A 2-night stay at Resorts World AND tickets to the DAVID BLAINE!
Text the KEYWORD to the Stereo Land "your one stop shop to upgrade your ride" Text Line at 805-476-1700.
Magician, extreme illusionist, and stunt artist, David Blaine, is bringing  his mind-blowing talent to Las Vegas with his first-ever residency, DAVID BLAINE LIVE,  exclusively at Resorts World Theatre!  
Known for his awe-inspiring magic tricks and death-defying stunts Blaine will continue to push the limits and attempt unthinkable feats in the newest theatre on the Las Vegas Strip.
What a trip!
Contest Rules CLICK HERE