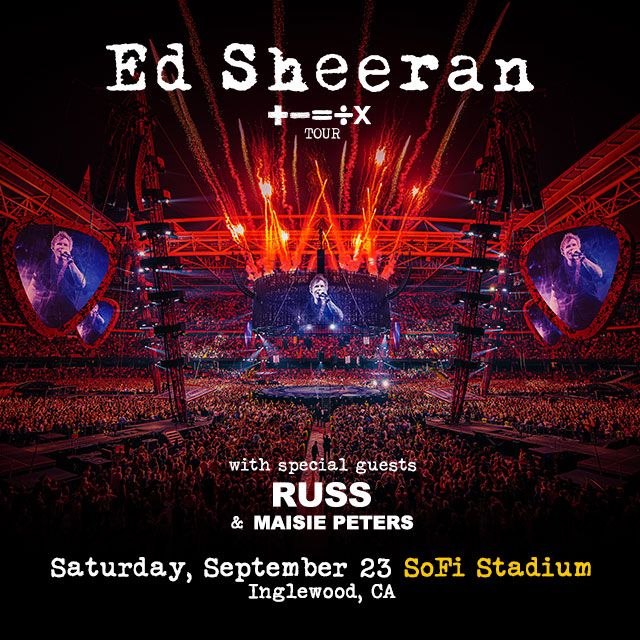 Listen to 106.3 The Vibe this week for a chance to win tickets to see Ed Sheeran Live in concert at SoFi Stadium on 9/23/23! Text the KEYWORD to the Stereo Land "your one stop shop to upgrade your ride" Text Line at 805-476-1700.
GET READY…
ED SHEERAN HAS ANNOUNCED THE NORTH AMERICAN LEG OF
"+ – = ÷ x TOUR"
HIS FIRST STATESIDE TREK IN NEARLY FIVE YEARS KICKS OFF MAY 6TH AT AT&T STADIUM IN ARLINGTON, TX AND ED SHEERAN TAKES OVER SOFI STADIUM SEPTEMBER 23RD 2023!
VERIFIED FAN PRE-SALE BEGINS WEDNESDAY, OCTOBER 12TH AT 10AM LOCAL TIME
AMERICAN EXPRESS© CARD MEMBER PRE-SALE LAUNCHES WEDNESDAY, OCTOBER 12TH AT 12NOON LOCAL TIME
GENERAL ON-SALE STARTS FRIDAY, OCTOBER 14TH AT 10AM LOCAL TIME!
Concert Ticket Link CLICK HERE
Contest Rules CLICK HERE