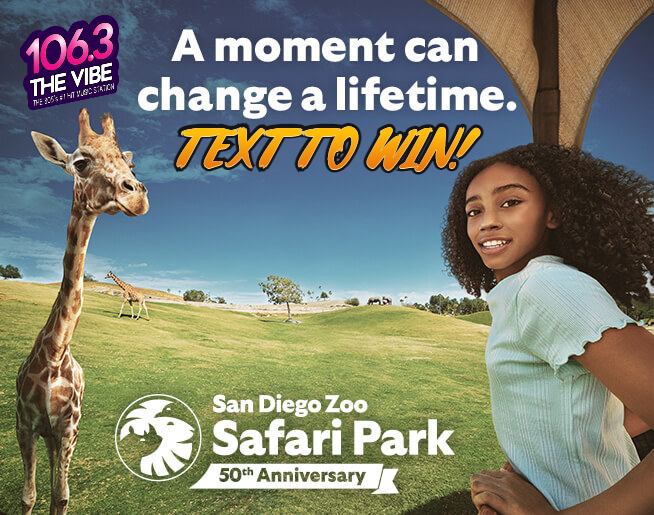 Listen in all week for your chance to win tickets to San Diego Zoo Safari Park!!
Each day listen for the 'keyword' and text it to the Stereo Land "your one stop shop to upgrade your ride" Text Line at 805-476-1700.
Park Info CLICK HERE
Contest Rules CLICK HERE
Welcome to the San Diego Zoo Safari Park, where life-changing moments happen daily. Set out on safari and discover 1,800 acres of sprawling savannas teeming with wildlife as well as world-class botanical gardens—there's no place like it on Earth. Encounter rhinos, giraffes, wildebeest, and large herds of wildlife roaming together. Journey through bamboo forests and come face-to-face with Sumatran tigers. Hop alongside kangaroos and dive underwater to meet the only two platypuses outside of Australia. And experience the awe-inspiring giants of Elephant valley. When you're here, you'll discover adventure is in every moment. And a moment can change a lifetime.