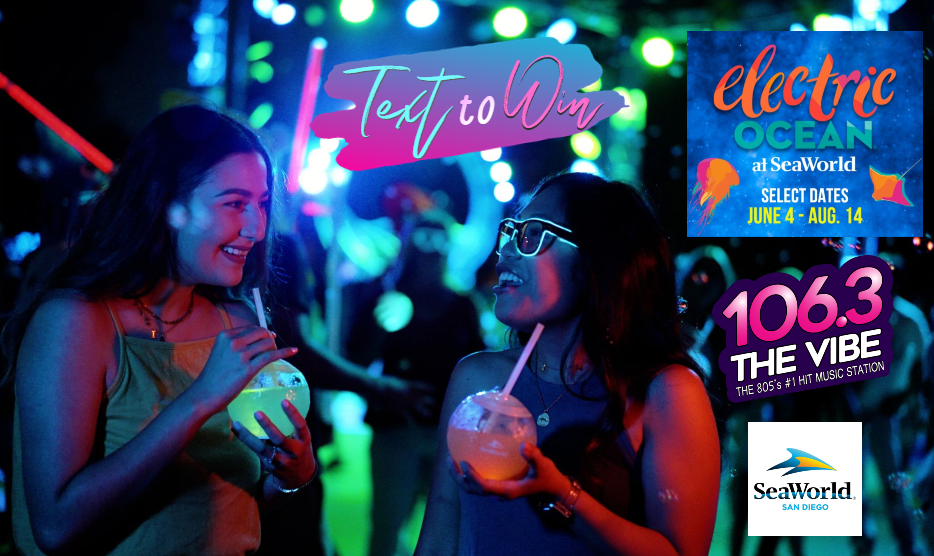 Listen in all week for your chance to win tickets to Sea World THIS SUMMER! Be sure to check out the Electric Ocean!
Each day listen for the 'keyword' and text it to the Stereo Land "your one stop shop to upgrade your ride" Text Line at 805-476-1700.
Check out Electric Ocean!
Get ready for fun summer days and fiery summer nights at SeaWorld's Electric Ocean! Come early and stay late for day-to-night excitement and ALL-NEW surprises this season, from the rocking Adrenaline stunt show and bioluminescent musical experience of Electroblast to a thrilling lineup of live concerts at Bayside Amphitheater.
Experience every fresh moment of entertainment along with familiar favorites like our Club Sea Glow DJ dance party, illuminating décor, and exhilarating street performances. And don't end your night without looking up at Ignite, the fireworks spectacular that brings the brilliant colors of the sea to the skies above!
Immerse yourself in light, music, and your favorite SeaWorld attractions June 4 – Aug. 14.
Park Info CLICK HERE
Contest Rules CLICK HERE